Peacock's Restaurants #1 & #2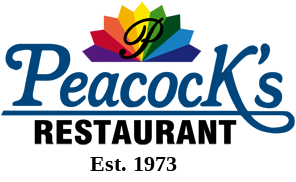 ---
Description
Thank you for visiting our website. My name is Steve Peacock. My wife, Linda, and I own Peacock's Restaurants in Stephenville, TX.
I have been involved in the restaurant since its inception in 1973. Originally "The Pitt Grill", we changed the name in 1985 to Peacock's Restaurant. In 1988 we added our second location on the northwest loop.
The restaurant business has long been a part of the Peacock family. The Peacocks have been in Erath county since the 1870s. In 1942 the Peacock's made the long move from Dublin, TX to Stephenville. Through school district activities, community committees, university boosters, and church membership we have been blessed to be part of such a close-knit, caring, and friendly community.
We feel fortunate to have served our community great food for over 45 years and we look forward to serving many generations to come.
---
Peacock's Restaurants #1 & #2 Items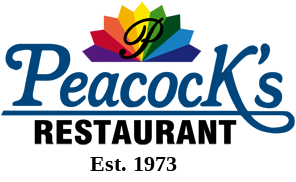 Retail Value: $15.00
Your Price: $8.00
Sold Out